We are a royalty free illustration CDs shop that offers high quality illustrations. On the base of our products, which is constantly being extended, we are able to offer you Royalty Free CDs in the conditions, according to which you can immediately decide which type or style of drawing is best fitting with your idea or project.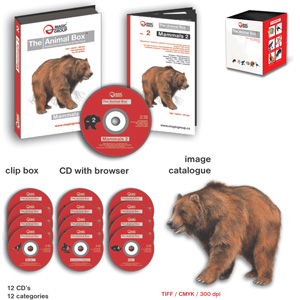 CDs in The Animal Box
These CDs are part of CD collection, but they can also be ordered solely if needed.


390 €

390 €

390 €

390 €

390 €

390 €

390 €

390 €

390 €

390 €

390 €

390 €